New cafe opens to combat elderly loneliness
Image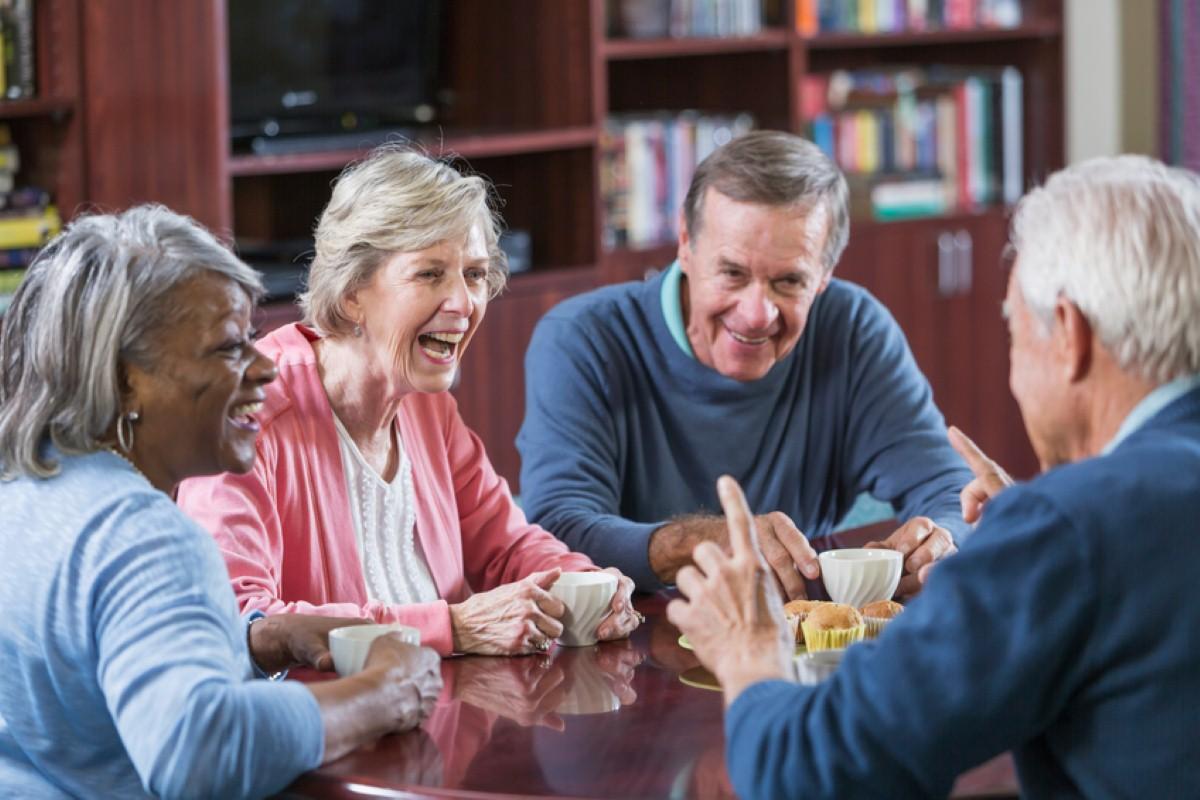 A cafe in Leeds, West Yorkshire, has opened with the hope of combating loneliness in elderly people, which is a huge problem across the UK.
The Championship Cafe, located in Roundhay in north Leeds, was launched to give elderly people a chance to interact with others. By encouraging older people to chatover cups of tea and slices of cake, get involved in various activities and entertainment, it is hoped it will help ward off social isolation. The cafe is open every last Monday of the month from 10:30am to midday.
Simon White, owner of the local Home Instead office, the company behind the initiative, said: "The café will provide an opportunity for anyone, their carers, friends and family members and others just looking for company to come to meet, to reminisce, to share experiences or just get out of the house."
Mr White then went on to address the growing issue of loneliness and social isolation and the effects of these problems - including the impact on an individual's physical and mental wellbeing - whereas social interaction helps to keep a person's brain active.
The venture is one of the first steps in dealing with loneliness among the elderly. While it has been set up in Leeds, loneliness among the elderly is not simply restricted to one region - it is an issue the affects a significant amount of the ageing population in the UK.
Old people are particularly vulnerable, and they can become lonely for a number of reasons, such as disability or death of loved ones.
According to research conducted by Age UK, more than two million people in England over the age of 75 live alone, and more than one million older people say they go for over a month without speaking to a family member, friend or neighbour.
The report also found that those who took part in more behaviour to maintain their health and independence were less likely to feel isolated and feel more integrated into their local communities.
Loneliness and isolation are not just societal issues - they are extremely detrimental to mental health and wellbeing - as well as physical health. Loneliness and isolation can put a person at a higher risk of depression, anxiety and cognitive decline, as well as early death.
Nevertheless, there are places where one can find help and assistance if they are feeling lonely and isolated. Getting support is so much better than suffering in silence.
Sources:
https://www.yorkshireeveningpost.co.uk/news/new-cafe-for-elderly-opens-1-8157106
https://www.nhs.uk/mental-health/feelings-symptoms-behaviours/feelings-and-symptoms/loneliness-in-older-people/
https://www.ageuk.org.uk/globalassets/age-uk/documents/reports-and-publications/later_life_uk_factsheet.pdf?dtrk=true
Find a hospital
Use our search to find a Barchester
hospital with the care service you need.
Make a referral
Professionals and families can use our quick and easy referral forms to apply for care in our hospitals.